This brings up to the last adaptation and the one that's just…weird and shouldn't be. Andrew Davis did the adaptation and normally he's really good at adapting Austen, but this time he really screwed up. He explicitly stated his intent was to make people forget the Ang Lee film by making this version "overtly more sexual" than previous versions because this was a novel about two sisters going on  "a voyage of burgeoning sexual and romantic discovery" (BBC Online 2008; I kid you not). The costume designer was Michele Clapton who described Marianne as a "Wild Child" and bright colors were needed to convey this wildness. Karen Hartley-Thomas (hair and makeup designer) stated ringlets seen in portraits didn't exist in real life, and only lower classes wore makeup.
Pinterest
After my melt down at the utter pomposity of the statements I read, I did watch it. I regretted it almost immediately (thank god I checked it out from the library is all I am saying. It starts off with Willoughby seducing an underage girl, presumably Brandon's ward, as a way to "sex up" the production. Per Davis, it was "quite interesting and steamy stuff like a lot of underage sex that goes on and is just talked about. I want to put it on the screen (Trinity Mirror 29 May 2006)." I am going to have to say that it's not needed. You don't need to see Willoughby behaving like the jerk we know he is because seeing it lessens the emotional impact when it's revealed what he's done later on. It actually ruins the reveal Austen made in the novel. Same with adding a duel between Willoughby and Brandon. The duel exists in one little segment in the novel where Brandon reveals to Elinor what Willoughby has done and that they fought. It's not a significant moment and no adaptation has ever shown it because it's not important. Davis used it as an excuse to add more sexual overtones to the adaptation. I wish he didn't.
Mrs. Dashwood (Janet McTeer), Elinor (Hattie Morahan), Marianne (Charity Wakefield), and Margaret (Lucy Boyton)
Right after the seduction scene, we get the death of the father, John Dashwood Senior and the arrival of John Dashwood, his wife Fanny, and their very portly son, Henry. And I do take offense to this. It's clear they cast a fat child for laughs and it's really beneath the casting director at this point to be doing this in this day and age. Yes, it's nice to cast a child for the adaptation since most don't have John and Fanny's son, but to purposefully go out of the way to make the son an object of ridicule is just wrong at this point in Society. Likewise the casting of Mark Gatiss as John Dashwood and Claire Skinner as his wife Fanny is just odd. On screen they look fine, but they don't act like there's any kind of relationship there. With the other John & Fanny pairings, I believed that they were a married couple. I didn't feel it was believable this time.
John Dashwood, Little Henry (Morgan Overton), and Fanny Dashwood
We also have an issue with hair (quelle surprise) in this adaptation. It seems the designer in charge fail to realize that since people only washed their hair once a week to every other week, things like ringlets could be easily maintained using rags and pomade. There were also (get this) curling rods once heated up in the fireplace to curl hair. Then one would probably coat with pomade as it would probably singe the hair a little bit to lessen the frizz. Al lthis is available at the Victoria and Albert Museum, which they claim they spent a month at doing research (yes, I am doing a major eyeroll right now).
Marianne and Willoughby (Dominic Cooper)
Other issues are Marianne either has her hair up, which is correct, or down, which is not proper at all. She is technically "out" and not in the schoolroom. There is no verifiable reason for her long hair to be down in front of anyone in public. Then Willoughby looks like they are giving him a Harry Styles kind of look with enough hairspray that his hair doesn't even move in the wind. hairspray didn't exit yet! They won't use makeup, even though it existed, but will use hairspray? Oh, but they did allow the women to use corrective foundation because that is period correct. Sweet lord this production is just all kinds of inaccuracies. It's the complete opposite of the type of work Andrew Davis was putting out in the 1990s. Then he really did do research and tried to handle the material with care. This time, he's all about sexing it up because he thinks that's what the people want. I hate to tell you but we don't. Don't put sex into Austen. Don't add sex into something that doesn't need it. There's enough sensuality and romance in her works without the modern titillation.
Miss Grey (the actress' name is not listed anywhere I can find)

There are issues with the costumes as well. As you can see, Miss Grey's ballgown is sleeveless, which is not acceptable and was not worn. This production did not use any costumes from any previous adaptation or any stock clothing and claimed it made everything fresh. They should have done better research then because they have wandering waistlines and clothing from different time periods. Miss Grey's gown is more 1970s than anything else. Margaret's gowns usually sit at her natural waist, which is weird for an adaptation set in 1810. Lucy Steel has a long curl over her shoulder like a woman from the 1770s with puffed sleeves more from the 1815 era. Mrs. Jennings has hair more like Marie Antoinette in a Vigee Le Brun portrait while her daughter, Lady Middleton is more 1830's Victorian. The color palettes range from bright pastels to greys, to earth tones, which I don't mind. Then you get these bright pops of color, which don't make sense in the overall view. Plus with the overall grey filter they were using, everything looked dull, lifeless and was depressing.
Mrs. Jennings (Linda Bassett), Sir John Middleston (Mark Williams), and Lady Middleton (Rosanna Lavelle)
Now, there are some good parts of this adaptation. The relationship between Mrs. Jennings, Sir John Middleton, and Lady Middleton was all right. Lady Middleton was quite blasé and uninterested in anything, which fits from her description from the novel, accept she's more languid in this version than one would expect.. Sir John is energetic and delightful while Mrs. Jennings is utterly forgettable as a character. That's actually quite tragic considering Mrs. Jennings is such a fun character and Linda Bassett is a terrific actress. Dan Stevens portrays Edward Ferrars and is a much more charming and more easy going version than seen previously, though he seems to be imitating Hugh Grant at times. He also seems to stutter a bit, so there seems to be a general consensus that Edward has difficulty in speaking in all the adaptations even though it's never mentioned in the novel. Lucy is annoying as is her sister, Anne (I always get confused as to whether her sister is Anne or Nancy because each adaptation that has her keeps changing her name back and forth). I don't mind having the two Steele sisters, but I also didn't mind just having the one as Ann is annoying and really offers nothing significant to the novel, other than talking about men and spilling the beans about Lucy's secret engagement (which Ang Lee's version has shown how poetic it is to have Lucy betray her lover to his own sister).
Edward visits and chops wood in the rain.
Trying to top his infamous Darcy in the Lake scene, Davis has decided upon Edward chopping wood in the rain. While Darcy wishing to cool down after a long ride made sense historically and logically, chopping wood in the rain does not. One, it's dangerous because wood gets slippery. Secondly, the actor got sick because of this and was ill for most of the shoot. Never, ever put your actor's health at risk for something this stupid. It's not sexy and it makes no sense whatsoever. And I highly doubt Edward Ferrars would do any physical labor of this kind. This sort of labor was not done by men of his social status. Men of his social sphere boxed, fenced, rode horses-they did not chop wood.
Colonel Brandon (David Morrisey)
Like previous BBC versions, Colonel Brandon is at the ball when Marianne confronts Willoughby and Miss Steele, which is not in the novel at all. And while Andrew Davis stated he wished to distance himself from the 1995 film version, he pulled a lot of imagery and script ideas from it. Namely the relationship between Edward and Margaret, Marianne getting sick from standing in the rain at Cleveland Park and being rescued by Colonel Brandon, expanding Margret's role from the novel, Marianne getting injured int he rain and being offered help by Willoughby (while he helps her in the novel, no where does Austen state it takes place in the rain). There's even similar costumes and color palettes being used for the same characters.
Brandon from 1995 & 2008; similar rich tones and even striped waistcoats
Elinor 2008
Elinor & Marianne in 1995
There was also the very odd choice of making Mrs. Dashwood sensible and suspicious of Willoughby, which is the complete opposite of her character in the novel and in every adaptation. Austen describes Mrs. John Dashwood as being very much like Marianne-romantic, flighty, emotional. She is charmed by Willoughby and cannot think ill of him. To have her be suspicious of him is just wrong on so many levels. Then the trip to Allenham that Willoughby takes Marianne to is weird. There are no servants ever seen and the place looks deserted. For a place he visits every year that belongs to his aunt (and we assume she lives there year round), doesn't it seem very unlikely that there would be no one around, especially his aunt, when they arrive? Plus her hair is down the entire time and that just bothers me to no end. She comes off of some kind of cheap floozy instead of a gentleman's daughter.
Miss Eliza Williams (Caroline Hayes)
I don't mind showing Eliza and the baby in this adaptation. I think it's nice to see Brandon react and show that he forgives his ward for her mistake and that he will always see that they are taken care of. I believe I mentioned earlier that the seduction scene was not needed and I stand by that. I do think David Morrisey did a decent job of portraying Brandon, but I felt there was no connection between him and and the actress who portrayed Marianne. This Marianne just is too crazed, too unpredictable to be likable. She's too over the top that it's really hard to have any kind of sympathy for her. This Marianne is selfish, a bit cruel, and uncaring. One kind of hope she dies of her illness, to be honest.
Miss Steele (Daisy Haggard) and Lucy Steele (Ann Madeley)
There are some good points in this production. Lucy Steele comes across as a young girl who is unsure of Edward's affections and is worried he is in love with another (Elinor) and so confides in Elinor hoping to persuade said woman to not pursue the man she loves. She is pitiable in her own way. Her sister is crude, they are not wealthy, and her only chance to escape the poverty she is from is to marry a rich man. Lucy comes across as being less evil and more of someone who is trying to survive.
Mrs. Dashwood & Margaret
I do like Janet McTeer as Mrs. Dashwood. While I don't agree with the script changes, I do like the inner strength she conveys. If this was an interpretation instead of an adaptation, I would like it much better. She would make a fantastic Lady Catherine de Burgh. Margaret likewise is really good. She isn't as charming as the 1995 Margaret, but she is a little bit more mature, which is fine too. Though the obsession with sea shells was something I didn't understand. And I thought it would have been nice to see Margaret being taught language and other subjects like they did in Ang Lee's version because while it's not int the novel, it would have been a part of a daily routine.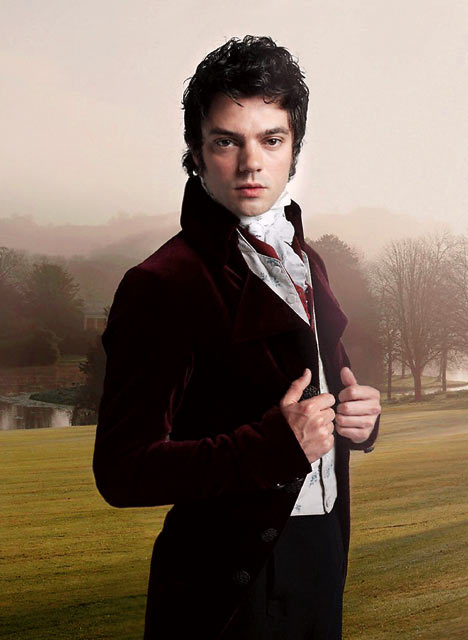 I have to say that this Willoughby by far was the worst I've ever seen on screen and I've seen this actor before, so I know he can act. The script played an issue here. As well the hair and costume. The hair was awful, the seduction scene just killed any kind of sympathy we may have had for him. And having Marianne overhear his confession to Elinor just didn't make any sense. He played a straight up cad who was unredeemable and Austen does give him some redeeming qualities. A few, but they are there. Andrew Davis stripped him of those qualities.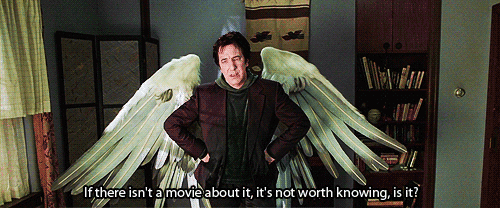 The ending is just weird, but what else can we expect from this hyper-sexualized version. Edward proposes to Elinor, but it doesn't end with a wedding. That would be too easy and simple. No, we must end with Brandon taming some horses while Marianne is watching. Clearly a euphemism about how he will be taming her sexually (or dominating her sexually) very soon. So, do I recommend this version? Absolutely not! I don't understand why it got the high praise that it did, unless people just really went for the sex and completely forgot that the sex wasn't in Austen to begin with. It really saddens me as a person who loves Jane Austen to see this progression to push more and more more sex into literature that never had it to begin with. 2005's Pride and Prejudice, for example, pushed a more heightened sense of sexuality into the novel that wasn't there because they felt the novel needed it in order to make it relevant to modern audiences. Actually, it doesn't Modern audiences just want a good, faithful adaptation that's done well and done historically well. We don't want sex added to it. We don't want modern ideals put into it. We want it done faithfully and respectfully. That's  it.
Plus, there was that weird trip to LYME COBB that is no where in the NOVEL! What the Hell Andrew Davis?! Lyme is in Persuasion! Not Sense and Sensibility!