When Ammonite was being talked about, I was excited. I am someone who has a yen for Dinosaurs (well, anything Paleontological to be perfectly honest), so a biopic on Mary Anning, the first [well-known] female Paleontologist, was excellent news! Then the premise was released and my heart sank in disappointment. Now, I have nothing against promoting Queer History and having it represented in the media (Gentleman Jack is a great example of Queer History done right), but I also feel it hurts the progress the LGTBQ+ Community when it is added for no other reason than to cause debates and it focuses the attention of the person on their genitalia (and what they did sexually or not) instead of their accomplishments. For example, Bohemian Rhapsody was touted as a Freddie Mercury & Queen biopic but shied away from any outwardly depiction of Freddie Mercury's sexual preferences that weren't heterosexual (notice the focus was more about his relationship with Mary Austin, with his band-mates taking second place, but very little mention was made over his male lovers or his partner, Jim Hutton). It would have been better, considering how much Freddie Mercury continues to influence the LGBTQ+ Community to show his same-sex relationships (both good & bad). Don't get me wrong, I enjoyed Bohemian Rhapsody. I was thrilled that they got Rami Malek to play Freddie because it matters that a person of color play a person of color. And while I was happy he was nominated, and then won, it wasn't as groundbreaking as I had hoped it would be. I wanted to know what parts of his personal journey helped shape him and his music. I mean, we know this happened but I would have liked to have been shown it. However, Rocket Man showed Elton John's sexual preference as being part of who he is and how no one who truly loved him, cared who he slept with. We saw that he had relationships that were good and ones that were bad. And how they shaped him to be the man we see at the end of the film. Plus, we saw how the choices he made, both good and bad, influenced his music and his future relationships along the way. It was a biopic done right (especially the way they handle the incorporation of the music because it just worked so well).
Mary Anning did not have a sexual relationship with Charlotte Murchinson. They meet, briefly, in Lyme Regis and corresponded over the years. This film, instead, tries to depict these two as star cross lovers torn apart by Society. Unless we want to infer that Mary was a female rake who could easily seduce a woman, make her fall in love, and then break her heart in a mere matter of weeks, we have problems with this film. Instead of celebrating the awesome story of a woman who contributed greatly to the field of Paleontology (Anning) and woman ho also contributed to the field of Geology (Murchinson), Director Frances Lee decides to focus on a "what if" sexual relationship. Thus boiling down any contributions these women made to science down to their sexuality. It is a form of erasure, in a way. Instead of looking at these women as intelligent scientists, Lee equates them as sexual creatures FIRST with some inclination towards scientific thought. Anning found the first intact Plesiosaur skeleton (think Loch Ness Monster). In 1811, when Mary was 12, she and her brother found a skull, which was roughly 4 foot long. She went on and found the rest of the skeleton a few months later. This ended up being an Ichthyosaur. The Anning family were known to sell fossils to collectors and to museums, so for the children to have found a specimen would not have been unusual. But what is most unusual is by 1820-1825, it was only Mary who was finding and selling the fossils, her brother having been apprenticed out (the father passed in 1812). She uncovered a Pterosaur in 1828 in the cliffs of Lyme Regis and this was first Pterosaur found outside of Germany at this time (Pterodacytylus macroynx). Mary excavated a transitionary fossil between sharks and rays/fish called Squaloraja in 1829. Anning was a self taught Paleontologist, Geologist, scientific illustrator, and Anatomist. Her discoveries have been long thought to have inspired Darwin's Theory of Evolution. Mary Anning was recognized as one of the 10 most influential women scientists in Britain in 2010. Yet his film does nothing but consider all of these accomplishments as being less than important than who she may have slept with.
Of course, the reason Francis Lee has decided to portray Mary Anning as a lesbian is solely based on the fact she remained unmarried and there is no evidence she had any relationships (heterosexual or homosexual), which must mean she was hiding something. By tying her scientific contributions to her sexuality, Lee has, perhaps unintentionally, equated any woman's contributions to Society as being sexually motivated. It may come as a shock, but contributions to Art, Science, History, etc are not necessarily tied to what we do in the privacy of our own home. Now, if her sexuality had been an influenced, say, her scientific interests then yes, I would have applauded it being shown if done right.
Mary was born in 1799 in Lyme Regis, and if the location sounds familiar, it was featured in Jane Austen's Persuasion as the location of The Cobb where poor Miss Musgrove hurt herself. Lyme Regis (located in Dorset) is known for it's plentiful shale deposits, which often contain fossils. Many tend to be small (like ammonites and other creatures), but sea creatures have been routinely found in the cliff facings as well. It was a popular (but waning) seaside resort town (Brighton having taken it's place as the primary go-to area, with Bath being secondary). But, if you recall from any previous posts regarding Austen herself, in 1799 England was at war with the US. Her life, like that of Austen, was a life revolving around War coupled with the restrictions placed upon her by Society due to her sex. Because there is no writings (family or otherwise) to indicate she was ever in love, the conclusion must be she was a lesbian. The truth was she was one of 2 children (out of 10) who survived into adulthood. Her father died when she was fairly young and she and her brother, Joseph, took up the fossil hunting trade to generate an income. Odd how any man who was not married during this same period is not automatically labeled as being a homosexual (the hypocrisy of it all and yes, I am LOOKING at you Horace Walpole).
Gera Lerner in her 1975 article in Feminist Studies asked how do notable women in history get written about, stressing the emphasis on how historians (in the 1970s) disregarded contributions of women overall: "Women of different classes have different historical experiences (5)". Lerner also points out how women were viewed in the 19th Century were based on extensions of their normal duties. Education of the poor was seen as an extension of teaching children in the home. Which is still an issue we continue to face today. They "conducted their lives (5)" according to the male-dominated accepted role for them. Austen, being a writer, was acceptable because there were other women who were writing, and being published. Women writing primarily for women is fine because it doesn't change the dominance of men in Society (especially since Austen's brother Henry made the publishing deals, so while she wrote the books, he controlled hat happened to them). And yes, Mary Anning did fit into this role in her own way. She worked in a family run business started by her parents for extra income. Continuing this work as a means of generating an income after he death of her father would have been deemed as an acceptable position for a young girl and her brother because they had such a large family. Continuing to go this route when her brother was apprenticed elsewhere would have also been socially normal considering they were not part of the middle class, but were the working poor. Not being married, I have to state, was not an unusual occurrence for women at this time. Mary was one of 10 children. Her mother not only buried her husband, but eight of her children. Compare to the Austen Family, who had all he children survive into Adulthood (being middle class and having better access to food and medicine). Mary may have decided it would be better for her to continue to support her mother with fossil hunting than trying to find a husband and slip into extreme poverty (which was always the threat of any working woman, including Austen herself). On top of that, she had much less education than Austen and everything she did was primarily self-taught, whereas Austen had the support of a large family, that included members of the Aristocracy. Plus, I must point out that since this was a time of war, women outnumbered men so it would have been perfectly normal for there to be unmarried women over the age of 30 at this time (The Civil War in America produced a similar effect).
When a generation of men have been killed, there will be a generation of women who will end up living alone. Mary died of Breast cancer in 1847 at the age of 47. She had not been welcomed into the Scientific community because she was a woman, but later generations have remembered and thought fondly of her. It is surprising that when she died, the Geological Society at that time spoke about her contributions, which is good, but also a bit sad it took her passing to get a bunch of men to acknowledge her importance to Science.But we must also remember is she had no male advocates who had the wealth, and influence, to see she was acknowledged better and more widely.
Mary and Charlotte meet briefly in 1825 ( a few weeks) and Mary meet her again in London in 1829. They corresponded as late as 1833, possibly up until Mary's death in 1847. The relationship in the film Ammonite seems to be inspired by the relationship Mary Anning had with Frances Bell, who really did exist. But when Frances came to Lyme Regis to learn how to find and clean fossils from Mary, she was 14 and Mary 24. I highly doubt Mary saw Frances as a lover (unless we want to label her as a pedophile, which we don't). Frances died young, at age 15 and Mary was, understandably, upset. Mary considered Frances one of her truest friends (possibly because they had a love of fossils). She may have considered Frances as her own personal protegee, seeing herself in a younger person. Instead, the film moves the actual time of the mid 1820s to 1840, but also makes Charlotte younger, naive, and incredibly stupid. It's a slap in the face to any woman with a working mind.
Charlotte Murchinson was born a full 11 years before Mary Anning in 1788 (but is portrayed much much younger in the film). Her father was a general and her mother was an amateur botanist. Charlotte married at the age of 27, which was considered fairly late in life, to a solider .They traveled Europe, where she made observations of the different geological features and botany. She had amassed a fossil collection of her own that was so diverse, leading men in the field of Geology would often use her specimens in their publications. While her husband focused on Geology (and became a member of the Royal Geological Society), Charlotte seemed to be more interested in minerals. She persisted and won the right to attend geological lectures at King's College in 1831, which had been closed to women at that point. Charlotte was well traveled and her insights no doubt helped her husband in the field of geology She was no idiot as and was not the simpering weakling that she is being portrayed as. For any woman to demand to sit in on Geological lectures that are closed, and to have won the right to sit in on them, was no weak woman. She is also shown in the film to be incredibly stupid, bordering on extreme naivete, which is really gross.
Besides Charlotte, Mary did have other friendship with women who were scientists as well. Mary Buckland being one such woman and Elizabeth Philpot the other. Instead of showing that Mary Anning had been surrounded by likewise minded women, Lee combines all these female friendships into one, but adds sex. I would have been much happier of the film was more about Mary befriending an unknown woman (a fictional character, if you will) and teaching her how she did what she did, or explaining how she hunts fossils, and develop that into a relationship (and possible Boston Marriage). It would have been more interesting, for me at any rate. Instead, we get a rough and not very feminine Mary, pissing in full view of the public, wiping her hands on her skirt, then handing a Cornish Pasty to Charlotte. So, Mary is being portrayed as "Butch" to counter the femininity of Charlotte (which is a sad troupe). She would ever have relieved herself in that way-she would have gone off a bit for privacy as any of us would do. Plus, there is an ocean, consisting of water, right there, to wash her hands off. Literally a body of water. And since she lived in Dorset, a Cornish Pasty IS NOT appropriate. Hand held eat pies did exist, but do be so specific as to a Cornish Pasty-just no. And let us also address that for a seaside town that was known to have a population of Black people, nary a one is ever seen. Lyme Regis was a popular seaside resort that was replaced by Bath (then Brighton), which means people from all classes (and yes, this includes Black people) lived there year round since before 1800. Especially since it was tied to Sailors and the Navy, which employed many Black people at this time. But, I must not forget that the director of this film is a man, who views the women in the film with the gaze of men. And if we want to portray her as a lesbian, then I would have no issue with it IF it were done with a little more finesse. Mary spent more time with Elizabeth Philpot and Mary Buckland than Charlotte. If a relationship would have occurred, I would have found it much more believable to have been either of these women than Charlotte because they were there longer, and also were the stronger relationships in Mary's life. They even could have, because Mary really was found of Frances in real life, aged Frances up to be in her twenties and used that as a passionate, real-life relationship which ended in Frances' death at a young age from something like pneumonia. Because that feels more true to the person who was Mary Anning, but also more true historically. And I would have had the guts to not only show Lyme Regis as being diverse, but would have made Frances not white. But then, I am wanting to make the film for women, and women of color, and not for the male gaze.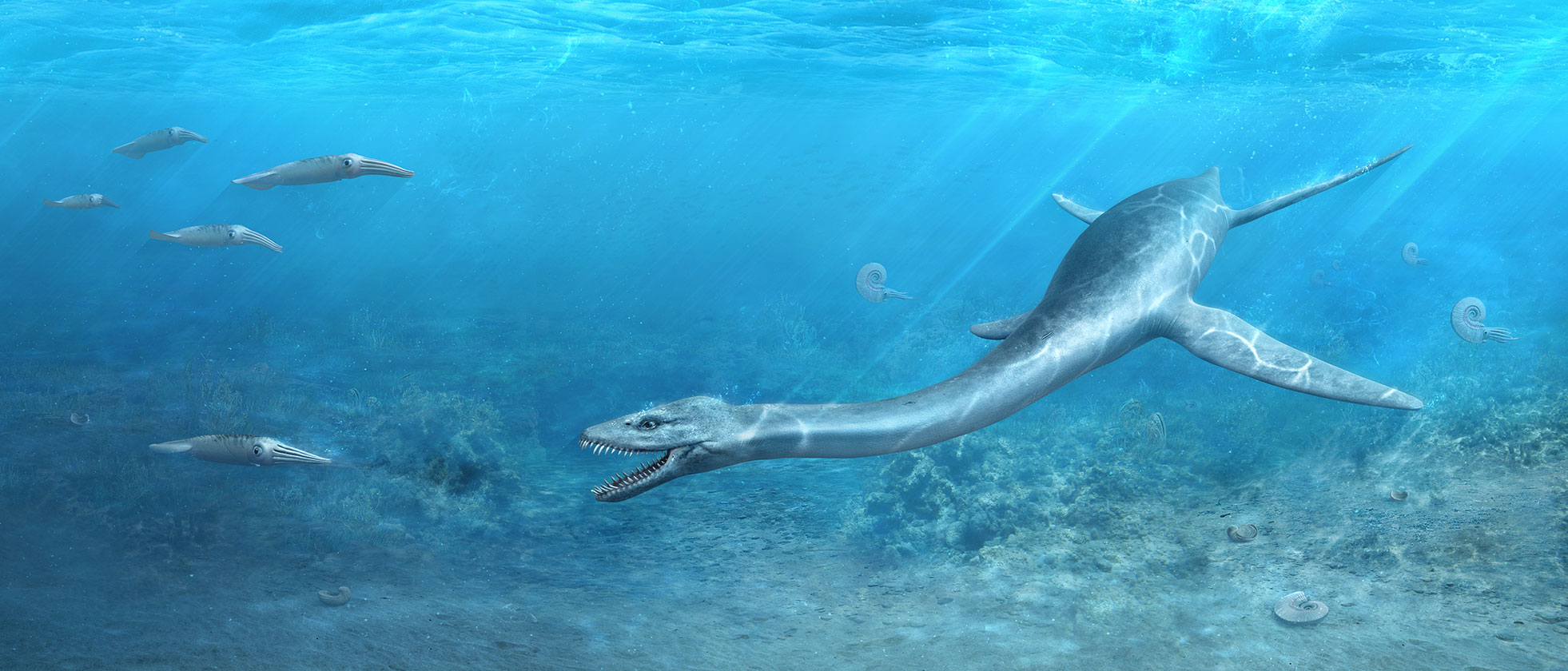 Christobel Hasting stated "Note the wide eyes, the tumbling ringlets, the peaches-and-cream complexions of the protagonists. Then look at the narratives that posit same-gender sexuality as a source of inevitable pain and struggle" as a reoccurring theme in all Lesbian period dramas. Hastings, in this article (and it's well-written, I highly recommend it) also discusses the erasure of POC from these pieces, which also erases them from the narrative overall. Now, when I first wrote and published this blog, I did not include any commentary on this and it is clearly a mistake on my part and I fully take on this blame. I truly wanted to focus on just how awful they portrayed Mary Anning (and Charlotte) that I neglected to think how it might be perceived to use a piece discussing the erasure of people of color and not address it. And yes, I should have and that is why I am editing this to include this discussion. Because, Dear Reader, I am not perfect and I want to own up when a mistake has been made (I also had to delete a comment and my response because the a troll trying to imitate another person then sent some truly awful email to me via this blog and that's just vile and caused some serious metal health issues for me).
While I praise Gentleman Jack for its honesty, it IS one of these white period dramas written. But here Gentleman Jack succeeds it's (dramatized) the real life story of Anne Lister and her relationship with her wife. Now, of course, the series could diversify the cast (and I would love it) because there was diversity in England at that time. It would be an easy thing to start to include and I think many of us would be thrilled by this. Now, previously, I had not included any commentary on that in this originally, but that was clearly a fault of mine because we should also address the erasure of any person of color in this narrative of period drama. As I am also aware that it's an area that makes a lot of people uncomfortable. Its perhaps easier to make Queer History more palatable when the primary target audience are white conservatives (and possibly male). And hey, I get it. It's easier to drum up sympathy for two white women in early Victorian England, then, say, two women in India or Africa or South America. Because it doesn't seem to matter, which is really sad. Plus, setting it in the mid 19th C is all too easy. It's a bit lazy, to be perfectly honest. Most view the 19th C as being an era of sexual repression to begin with, so tossing in any aspect of LGBTQ+ references makes an easy sell. So, yes, this film also lacks basic diversity. And I mean basic. Most period dramas showcasing the 19th century seem to leave out any person of color unless it revolves around the Civil War. Now, Hasting's article went onto state that this way of filming period Lesbian dramas is done for a reason. That reason being filmmakers are pandering "to the male gaze, and preserve the patriarchal status quo." Which is something I was probably aware of, but hadn't really considered that this one way of pandering had to dominate everything at this point in time. Maybe because I had thought with more diverse filmmakers, things would get better (they are, but doesn't it seem to take forever?). Because the 19th C lesbians are always white. There are always pretty ringlets, big petticoats, soft pale skin. And that seems to be a setting for the male porn gaze than anything else (because, let's face it, minority representation in LGBTQ+ films is extremely rare to non-existent). After all, we are still dealing with dick jokes in the MCU (so, perhaps filmmakers are catering to teenage boys?)
Now, for some reason (well, I know WHY but it's still irksome) a person, using the name of someone who commented, then decided to send me emails that were truly vile. And I mean downright nasty that it made me cry and not sleep for the past three days. Right now, after spending 40 minutes crying in the shower, I am very close to losing it. And yes, that is scary. Friday is going to be an extremely hard day for me. I am gong to make a police report because of a post I made last year regarding John Ortberg. And yes, I am stressed out about it. There are things in the blog I did NOT make public because some of it is just too painful. When I made the decision to have the knowledge go public earlier this year, I knew there would be a backlash. I knew it. I had dealt with some of it last year, and even some the year before. But now, it's not something anyone can be prepared for. I've gotten emails stating that I am a liar. I've had weird comments made on blog posts from when I first started (like 2 years ago) show recently. And the emails-they are the hardest. Now, wisely, if someone emails me off of this blog, it goes to a inbox on this site and sends a copy to my personal account. o, unless I respond from my personal account, you don't have access to my email address (it's worth paying the $100 yearly fee for this feature). But the emails range from sending me porn links, to accusing me of being a Qanon conspiracy theorist, to commenting on my whiteness (and not being a person of color), to things that are really not meant to see the light of day. Ever. And it's currently hard for me to function. I have panic attacks. I am severely depressed. I cannot get my antidepressants because the doctor won't write a new prescription unless she sees me AND she cannot see me for 3-4 months. I cannot work BECAUSE of the PTSD and Panic Attacks. So, fair warning, if you comment on this post, or email me, do not be shocked if it takes a long time for me to approve the comments. And this is me, the writer removing her mask, saying hey, right now I am really not OK. But I am trying.
"And sometimes, I have kept my feelings to myself, because I could find no language to describe them in"
Jane Austen (Sense & Sensibility)
Resources
Britiaicca.com
Unicversity of CAlifornia-Berkely (Paleontology Department)
Placing Women in History by G. Lerner. Feminist Studies, VOl 3 Issue 1/2 (Autumn 1975)
Introduction to Sociology, Chapter 12 (Gender, Sex, and Sexuality). Available on Opentextbc.ca
Feminist Perspectives on Sex and Gender by Mari Mikkola (2008 & 2017). Available on Plato.Standford.edu
Vanity Fair review of Ammonite (09/2020)
True History of Ammonite (Smithsonian Magazine August 2020)
LGTBQ+ Films: "It's time for Lesbian love stories that aren't white period dramas" by Christobel Hastings for Stylist.co.uk
Oxford University Museum of Natural History
Oceansofkansas.com
Lymeregistowncounsil.gov.uk
Newspapers.com