I wasn't going to write another blog post on the rape scene in Netflix's Bridgerton. I truly wasn't. I had thought about possibly doing one on the costumes until I came across a YouTube video were VBlogger Book_and_Keys asked Julia Quinn about that rape scene, both in the novel and the adaptation. Reader, I became LIVID at the answer. Quinn replied that most don't see Daphne raping Simon as "morally wrong" and it's only become an issue as the "years [have] passed an we [Society] gained new understanding of 'consent'." She also states that we (the ones who are concerned and are complaining), lack the finesse of comprehending the historical context in which the novel is based. She believes that Society in 1813 would not have seen this as rape. Excuse me Ms Quinn, but thy Ivy League Whyte Privilege has reared it's ugly head and history has not only proven you to be wrong, but a liar as well.
As I had written previously, the first series of Bridgerton is based on The Duke & I, which was published in 2000. This meas it was most likely written in 1997 or 1998, but possibly as early as 1995. This is important because what was really big in 1998? The Impeachment of Pres. William Clinton for lying about getting blowjob. The whole issue of consent and the overuse of power was a key point. There was also this HUGE thing about consent between an adult woman and a child in 1997 (Mary Kay Letourneau plead guilty in 1997 to 2 counts of Second -Degree Rape of a Child, which is a felony charge). And if that doesn't ring a bell, in 1991, sexual harassment (and abuse of power) was brought forth during Clarence Thomas's confirmation hearings by his victim, Anita Hill. By having Julia Quinn state that the whole rape scene in the novel wasn't a big deal when it came out in 2000 is really doing a disservice to many readers. I cannot fathom how this even passed her editor or publisher. Cait's Books (a blog) did state that rape was definitely considered a bad thing when this book was published, so Quinn trying to pass it off as no big deal is, quite frankly, repugnant.
Now, I forced myself to read The Duke & I this past week, as I couldn't finish it the last time I attempted it because of the rape scene. Thankfully, there's this great thing called libraries and borrowing ebooks, so I didn't have to purchase it. While I had mistakenly written prior that the rape of Simon took place before marriage, it actually occurs after the marriage has taken place. I have no issues to admit I was mistaken as to when it took place (one must, of course, always acknowledges an error, dear Reader). This doesn't make it less wrong. Simon is drunk. Daphne decides to rape him by forcing him to ejaculate in her. They fight, They breakup. She thinks she's pregnant, so they get back together and work things out even when the pregnancy is a false alarm. Throughout this narrative, Quinn frames Simon as the villain and he is to blame for everything. Even though it's been set up that he was abused emotionally (if not physically) by his father during his formative years, which led him to the understandable conclusion to not have biological children of his own. Now, a better writer would have had these two talk and work out the whole children thing so no rape would have occurred. Or if Julian Quinn had done the even the bare modicum of research, she would have realized that the frequency of Simon and Daphne screwing would have led to a pregnancy within the year anyways. Because, science. The book, FYI, is extremely predictable in the Silhouette romance kind of way.
Now, full disclosure: There is NOTHING wrong with reading romance novels. There's NOTHING wrong with writing them. We all enjoy escapism an whether it's a romance, or Sci-Fi, or true crime story, we enjoy reading. There is, however, something seriously wrong with this need to romanticize rape in 20th and 21st C novels, TV. Film, music, etc. It's a sick and twisted trope that needs to be weeded out for good.
Julia made the bold and inaccurate statement in an interview with The Guardian where she believes she's being "dinged" for the historical inaccuracies in the Netflix adaptation. While she was primarily referring to the casting, that's not the main issue people like me have. And yes, there are a lot (and I mean A LOT) of issue with historical accuracy in the show (corsets, dresses, etc). But most of us know that this is meant to be fictional and while I would like it if some of the costumes were more Regency instead of Victorian, many of us are upset over this rape scene. Quinn firmly believes those of us criticizing the rape don't understand the context of the time period she set the tale in. Au Contraire, Ms. Quinn. I have studied the years 1740-1860 since I was 12 years old and am currently 40, so I am more than a tad well versed in this area. Not to mention my MA Thesis was on 19th C Burlesque. I am well equipped to handle this Kevin Kruse style smackdown.
First, the historical context. Historically, rape has existed. It existed before Jane Austen was born and continues to exist after her death. I suspect it will continue long after my own demise as well. Marquette University has a wonderful page dedicated to Gothic Novels and the issue of Rape in them. They even state a 7th Lord Chief Justice Sir Matthew Hale (1671-1676) as stating "in a rape case it is the victim, not the defendant, who is on trial." Marquette University also points out that there was this 1753 Act of Parliament called The Hardwicke Act, which was written and passed to prevent "clandestine marriages" from being legal. In our modern vernacular, they were trying to stop the kidnapping, rape, and forced marriages of wealthy women (or girls) to their rapists in order to preserve their honor. The main reason these illegal marriages were occurring stemmed from men who wanted control over the fortune and/or family connections these ladies had to offer. Now, how many marriages were still forced to save a woman's honor? Probably quite a few even after this had passed. Most families would opt for the marriage to keep what occurred a secret instead of allowing it to become a scandal. But this doesn't man rape was never prosecuted.
In 1777, Benjamin Russen, Clergyman and Educator, was found guilty and executed for the rape of Anne Mayne, child. While there were very few men executed for rape in the 18th C, there are many examples of rapists being accused and a few even went to trial. Most were, naturally, men of means (i.e. wealthy) and were found not guilty by attacking the victim's character, especially if the victim was not a virgin to begin with. If this tactic sounds vaguely familiar, it's one that is still used in our modern Society. Recall the hatred all the women who came forward to talk about the sexual abuse they experienced Brett Kavanaugh? How many times did we hear about how they had to be unreliable, but Kavanagh's testimony was to be believed 200%? Or the over 20+ women and girls who have stated Donald Trump raped them and yet people don't want to believe them? For all our talk of progressive values, it seems the issue of not believing a victim of sexual assault has existed for eons, and that should worry everyone.
But wait, there's more! These are a few, but not all, cases of rape that we know occurred PRIOR to the year 2000:
Hypatia of Alexandria (412) CE: stripped, beaten to death, body torn apart and burned. PLUS, we all know (even though it's not recorded), they raped her
Rogneda of Polotsk (10thC CE) from Scandinavia was raped by Vladimir, the half brother of her fiancee, Yaro Polk I of Kiev, in front of her parents
Xenia Borisorna, Tsarina (1605), raped by False Dmitry I, who then forced her to become his concubine before sending her to a nunnery 6 months later
Artesmia Gentileeschi, Italian Artist (1611), raped by fellow artist Agostino Tassi and his friend, Cosimo Quorli
Mary Travers (1864), raped by Sir William Wilde, father of Oscar Wilde (playwright)
9 Yr old Girl (1860s), raped by Amos Greenwood, who was attempting to cure his syphllis (she died from it)
Waterloo Outrage/Mt Rennie/MaryJane Hicks (1886), 16 yr old Mary was gang raped by at least 8 men
Suryanelli Rape Case (1996), 16 yr old girl in India was gang raped by 37-42 men over a period of 400 days
Aruna Shanburg (1973) raped and choked by Brtha Walmiki (she passed in 2015 after bing in a vegatatve tate for 42)
Mathrua (1972), 15 yr old and raped by 2 policemen
Eliabeth Pena (16) and Jennifer Ertman (14) were gang rapped and murdered by 6 teenage boys in 1993
Junko Furuta (1988), raped by 4 men over a period of 40 day over 400 times before being murdered
Bhanwari Devi (1992), gang raped by 5 men
Pausanias of Orestis (336 BCE), bodyguard and lover of Philip II of Macedonia wa raped by Attalus & his servants (Attalus was Philip's father in law); Pausanius killed Philip because there was no justice (and this led to the reign of Alexander the Great)
Boudicca's Daughters (45 CE), gang raped by Roman Soldiers
Indigenious Peoples (1490s CE) raped by Columbus and his crew and they took notes on it (seriously, we have their journals)
Sarah Woodcock (1798), raped by Baron Frederick Calvert
Harriet Jacobs (born a slave), raped by her former owner Samueal Treawell Sawyer (who was a Congressman AFTER the civil War)
Kishnev Rape [POGROM], the murder of 49 Jews and the rape of Jewish Women by Russsian Men occurred in 1903
Dylan Farrow, 7, by her stepfather Woody Allen, in the 1970s
Marilyn Monroe (as a minor)
Eartha Kitt (born of rape and raped herself)
Billie Holiday
Maya Angelou
Rita Hayworth, raped by her father
Sandra Dee, raped by her stepfather
Oprah Winfrey publicly talked about her sexual abuse (which resulted in a pregnancy) in 1986 from age 9 to 13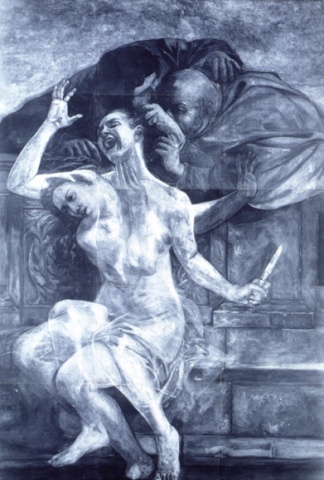 As we can see, we've known about rape for quite a while before 2000. And Austen herself knew about rape not only from literature (the Gothic novels of her time), her education (which would have included some of the classical mythologies as well as her upbringing as the daughter of a minister). It's clear in Sense and Sensibility that Wiloughby's seduction of Eliza (who IS underage) would be seen as a rape under English law at the time. Now, he refuses to marry her, even though she is pregnant, as this would have been seen as a way of saving her honor. But o notice that nowhere does Austen blame Eliza (nor does Brandon blame Eliza) for the decision to live quietly, have her child, and not be forced into a marriage with her rapist. This is a fairly modern way of thinking. Now, in Emma, Mr. Elton's insistence that he was led on by Emma Woodhouse's behavior is very much how a rapist defends himself in court (victim blaming). He tells her that she led him on with how she behaved. He refuses to take any blame for his actions. While I could find no evidence of Austen ever attending any rape cases, it is fairly certain she would have heard how they were conducted from her father, or even her uncle, who was a lawyer. Jane Austen would have know that current (to her time) English rape laws were based on the military laws of Henry V and Richard I (these primarily dealt with rape during a war and if you haven't figured it out yet, Austen grew up during a time of war and had 2 brothers in the Royal Navy).
In 1563, the 24th Session o the Council of Trent made forced marriages illegal (though French Women were not granted this until 1793) and the marriages only had to be consensual between the two parties and lack of parental consent was not seen as an invalidation (unless you were French and female). We acknowledged date rape/acquaintance rape as something that does occur in the 1980s. Martial rape was recognized in the US in 1975 in South Dakota (the first state) while North Carolina didn't recognize it as a violation until 1993 (making it the lat state). During the time of the novel, 1813, Napoleon in his address to the Army in Egypt, stated that he found rape committed by soldiers to be disgusting and declared that rapists were monsters and if he found any of his men committing such acts they would be executed. Again, this is something Quinn could have easily found IF she had done any research (which she does claim that she does do in order to write Regency romances). We could also mention that since the adaptation has made Simon a person of color (POC) Daphne raping him has strong connotations of colonialism and slavery as well.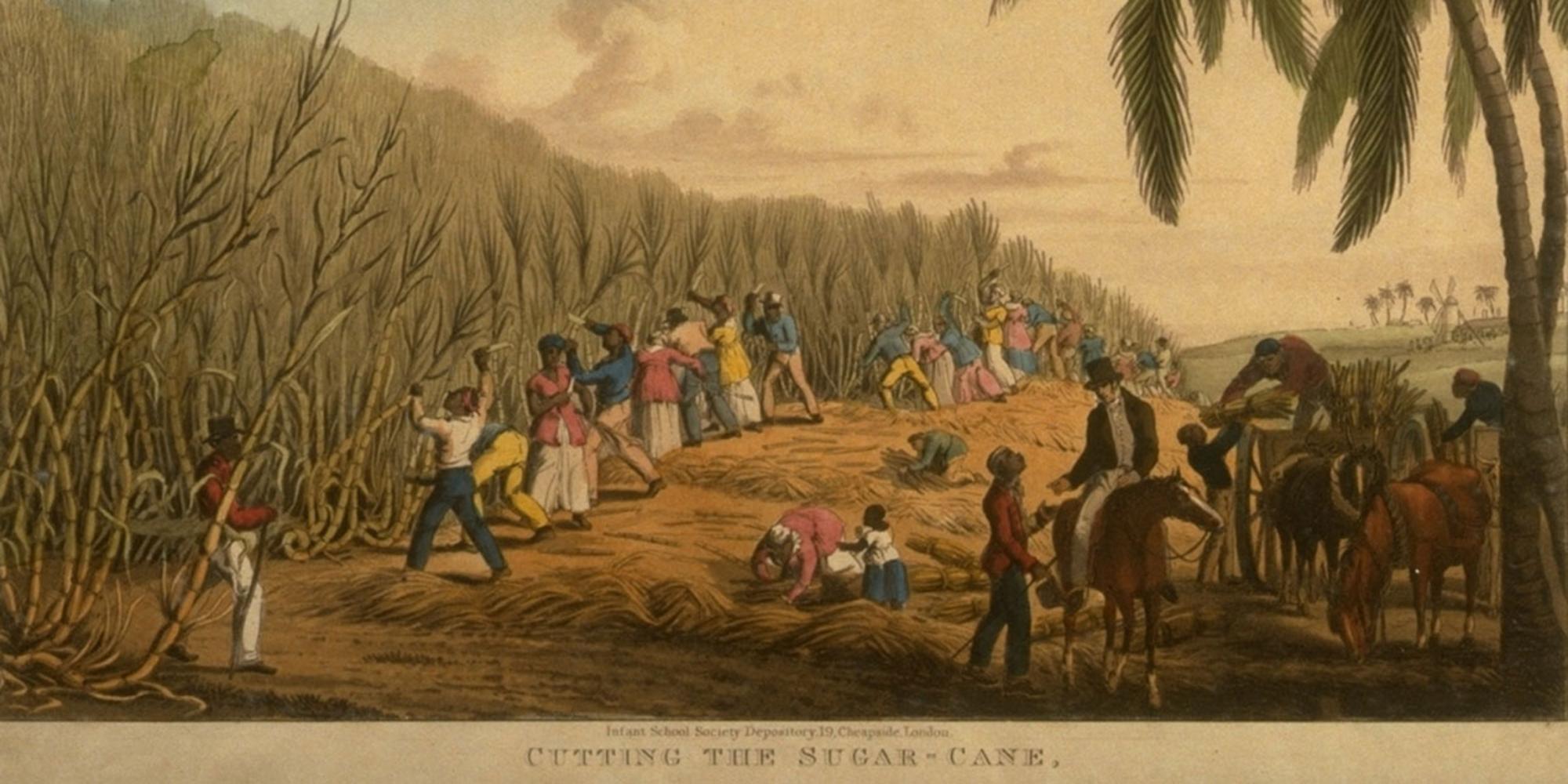 So, Julia Quinn, where is this no historical context you speak of? Clearly, during the period of 1813 in which you place The Duke & I, rape was an issue and there had been many laws regarding this. And as for the statement that women were seen as property in 1813, this would be an outdated mode of thinking as Mary Wollstonecraft's Vindication of the Rights of Women was published in 1797. Not to mention the popularity of women authors earning their own money during this time (Anne Radcliffe, Maria Edgeworth, Fanny Burney). I can even cite more laws, because why not.
Poet Lucretius in 50BCE condemned rape as a primitive behavior out side the boundaries of an advanced civilization (Volenta virir vis atque impenda libido). Emperor Dicoletion (284-305 CE) stated a victim is innocent of the rape, but at the same time stated it may have been caused by behavior. Lex Julia de vi Publix (3rd C CE) defined rape as forced sex by anyone against anyone (most scholars belief it has its roots from the reign of Julius Caesar; this did not protect sex workers or slaves). Ancient Rome had no statute of limitations on Rape, but Adultery had to be prosecuted within 5 yrs, Rome also had a law called The Crime of Lauis, meaning a man who is raped (based on the rape of Chrysippus by Lauis). Romans saw rape as a capital offense and a rapist could be executed (this was one of the few crimes one could be executed for in Rome). Thomas Aqunias in Suma Theologica (question 154) stated rape is sinful, but then goes on to state it's not as bad as pulling out or masturbation. Medieval England had a Raptus Law (1100-1500CE), but was more about how women were property and raping of them was desecration of said property (law never saw a distinction between rape and abduction). Emperor Constantine redefined rape as a public offense instead of a private one (again, because women were property), and if it were discovered that the woman consented, she and the man were burned alive (even if she did not consent, she was burned as an accomplice to her own rape because patriarchy). Again, these are all laws that predate Austen and we should point out that even Rome acknowledged that men can be raped.
Now, I thought I would list artworks that depicted rape, as Quinn as a degree from Harvard in Art, and decided to put a few examples scattered throughout this blog. Given her background in Art, there is no reason Quinn didn't know that rape (specifically heroic and mythological rape) did not exist prior to Austen and prior to writing The Duke & I. I firmly believe there is no logical reason for rape to be included in any romance novels, or any form of entertainment, at this time. In 1979, a soap opera called General Hospital had Luke rape Laura, then stated it was a seduction, then resolved it all by getting the two characters to marry, because how completely 16th C of them to preserve Laura's honor. Reader, even the actors who portrayed those characters have stated it was a rape and they hated that scene. Rick Deckard in Blade Runner (1982) forces himself on Rachel, but it's portrayed as romantic and sexy with the music and in the sequel. Rape, even with a sexy saxophone background, is STILL rape. Dr. McDreamy in Grey's Anatomy forces Meredith Grey to go out with him (he IS her boss) and just because they get married doesn't make it any less wrong.
Shondaland Productions is know for gritty and dark moments. They did not HAVE to include the rape scene. While Quinn states readers haven't made a big deal of it, the fact a majority of reviews of The Duke & I mention the rape and how it should have been left out. And some of these reviews date from when it was first released. Just because they made Simon sober instead of drunk doesn't make it less of a rape. The whole scene is about power and consent. Daphne wants control over Simon. She denies him consent. If this were reversed, we would definitely be calling this out as rape.
Lastly, Quinn made the remark in The Guardian that no one wants to adapt a contemporary piece of fiction anymore. And this is clearly a lie. Outlander has been successful and rape in those novels is depicted as violent (they wisely chose to NOT depict the violence as written when adapting the novels). To All the Boys (a Netflix Production) is a contemporary and minority driven romance adaptation. Even Game of Thrones decided to not depict a rape scene in the book when it was adapted. And GOT was all about sex….and dragons, but mostly sex. So if other adaptations can successfully NOT depict rape, even when its in the original novel, so can Bridgerton. Especially when the rape is being used in a way to romanticize the relationship. Because we shouldn't normalize the notion that rape leads to love. Rape is a violation. It is morally wrong. Nothing about rape indicates love. NOTHING. So yes, Julian Quinn needs to be called out on this and needs to be held accountable. She's not writing The Monk, nor The Italian (both Gothic novels predate Austen and depict rape or the threat of rape). Rape in literature, prior to Austen, was used to show depravity of a character and the power they had. By the time Austen was writing, there was no need to use rape as a literary device. So, Ms. Quinn, what's your excuse then?
Resources
Morgan, Susan. Why There's no Sex in Jane Austen's Fiction. Women & Early Fiction V 19 N 3, Fall 1897. Pgs 346-356.
Easton, Celia A. 'The Encourageent I Received": Emma and the Language of Sexual Assault. JASNA V 37 N 1, Winter 2016.
Rodgers, Stephanie. Rape Culture and Austen (Boots Theory 1/14/2015).
Castle, Terry. Austen's Characters know nothing of Date Rape, Unwanted Pregnanacies Hip Hop Bitches. Stanford University Book Haven (2/23/2014).
Tauchert, Ashley. Mary Wollstonecraft and Jane Austen: Rape an Love as (Feminist) Social Realism and Romance. Women and Cultural Review, V 14, N 2, Jan 2003. Pgs 144-158.
Kelly, Helena. Many Ways in Which We are Wrong About Jane Austen (Lit Hub May 3, 2017).
Friedersdorf, Conor. Jane Austen and Men Who Refuse to Hear No (The Atlantic 10/22/2014).
Anonymous, The Continuous Romanticization of Rape Victims. Voice for the Innocent (Feb 27, 2017).
Ortega, Johanny. Stop Romanticizing Rape in Books and Write What you Know (Medium 8/31/2020).
Beck. Julie. When Pop Culture Sells Dangerous Myths About Romance (The Atlantic 1/17/2018).
Harris, Carissa. Women have been Drugged and Raped by Men for Centuries (Vox).
Lewis, Matthew. The Monk (1796).
Coleridge, ST. Review of The Monk (1797).
De Sade, Marquis. Justine or The Misfortunes of Virtue (1791).
Cleland, John. Fanny Hill (1748-1749).
Richardson, Samuel. Sir Charles Grandison (1753), Pamela (1740), Clarissa (1748).
Pope, Alexander. The Rape of Lock (1717).
Radcliffe, Anne. A Sicilian Romance (1790), Romance of the Forest (1791), Mysteries of Udolpho (1794), The Italian (1797).
Burney, Frances. Evelina (1778), Cecilia (1782), Camilla (1796).
Walpole, Horace. Castle of Otranto (1764).
Romano, Aja. Bridgerton Has a Rape Scene, but it's not Treated as a Rape Scene (Vox 12/26/20).
Schifano, Izzy. There was a Rape Scene in Bridgerton and No one Seems to have Realized (Vox 1/4/2021).
Kelly, Alice. How Bridgerton Failed Male Rape Survivors (Your Tango 1/13/2021).
Simon-Kerr, Julia. Unchaste and Incredible. Yale Law Journal V 118 N 8 (June 2008).
Redhead, Amanda. Stop Romanticizing the Sexual Assault of Young Men (Huff Post)
The Mary Sue, Bridgerton and Consent.
Fox, Caroline. Bridgerton Failed to Fix Mistake (Screen Rant).
Freedman, Eselle B. Women's Long Battle to Define Rape (Washington Post 8/24/2012).
Bindel, Julie. Rape: A Burning Justice (The Guardian 8/13/2013).
Wolf, Leonard. Women are Purused, Tortured, Ensalved, Raped. (NY Times 1/14/1973).
Thompson, James R. Metaphor of Rape Culture (Wisconsin. edu)
Eitelmann, Matthais and Stella Butler. The Organic Uncanny: Taboo, Sexuality, and Death in British Gothic Novels.
Sex and Horror in Gothic Novels (Bookbywomen.org)
Gothic Tropes and Incest (The Gothic LIbrary)
Grove, Allen W. Coming out of the Castle: Gothic, Sexuality, and the Limits of Language. Historical Reflections V 26 N 3 (Fall 2000).
Incest in the Gothic Novel (Denison.edu)